Hello all my fellow photography enhusiasts,
I haven't been very active in my photography in the last 4 months. I did take a good number of shots for classes and family, but have just not made the time or effort to post process them. After some coaxing from
SeptemberSky
, I am now processing my favorite pics from the past 4 months. Here are just a few pics, as I am getting ready for a trip to PhotoshopWorld in Vegas next week(Stay tuned for many pics from there), and I have many more pics I want to process and show. So here they are:
Kelsey at the Siggraph Conference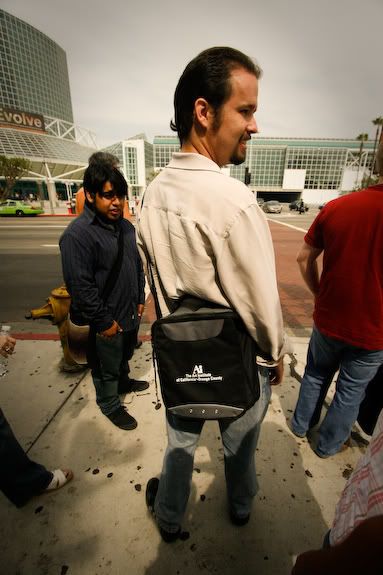 Jimmy at the Siggraph Conference
Me saying goodbye to a friend at an Army BBQ
Courtesy of Seckler Corp. Photography
My lil' bro Andy enjoying Dinner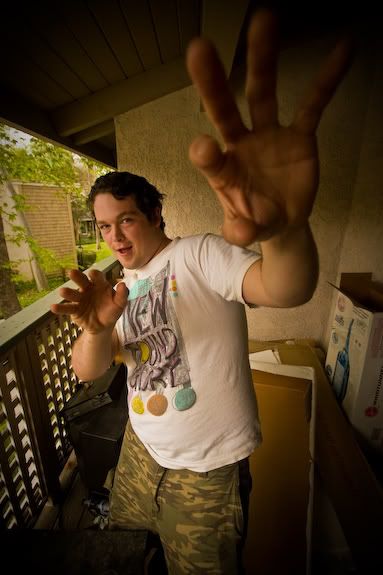 My lil' bro's friend Christoph acting goofy!
These next shots are all from the Photowalk I attended in Laguna Beach on Aug. 23 2008. Here are some more photo's from other member's of the same photowalk -
Photowalk Laguna Beach
. Also if you would like to know more about the Worldwide Photowalk that Scott Kelby from the NAPP organized, then check it out here -
Worldwide Photowalk
. Hopefully they'll organize another one again.: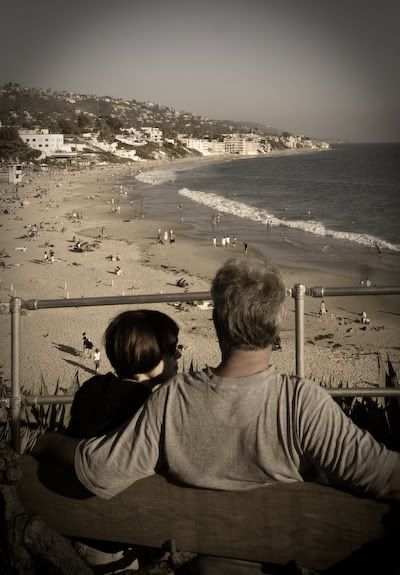 A couple enjoying the view
Lonely Tree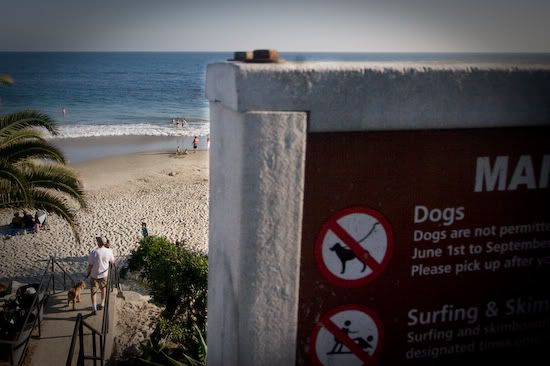 There's always somebody...
Mysterious man overlooking the ocean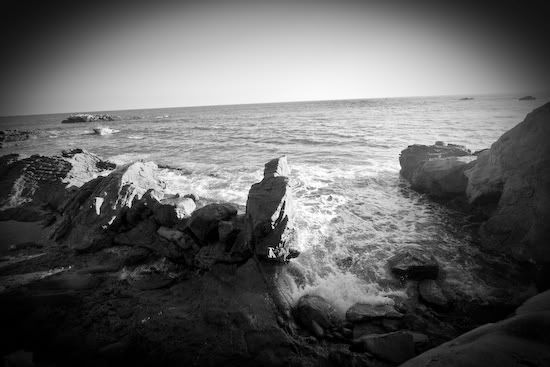 Waves coming in, sort of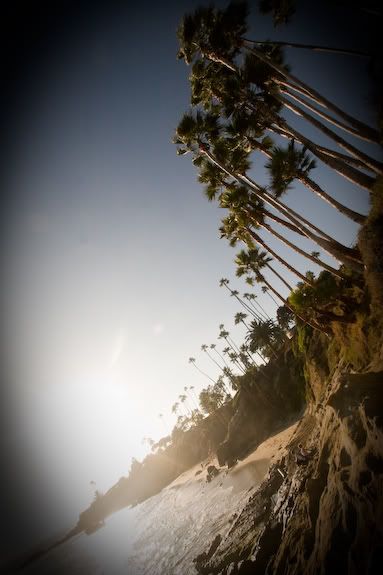 Creative or annoying composition, you be the judge
New Age Hippy cult playing patty cake and singing songs together. Very Weird!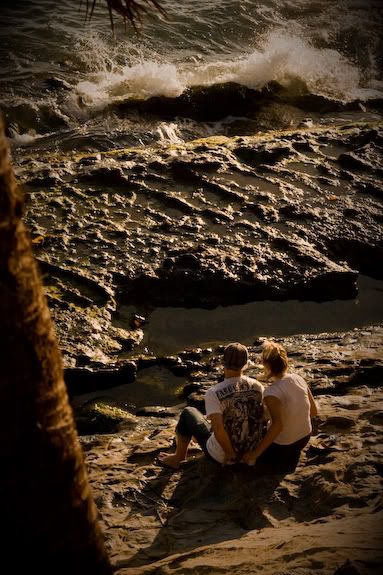 Cute couple together by the Ocean. I don't have a telephoto lens, so I had to get pretty close to the couple that was having a very obvious private moment. I felt like a creepy stalker when I took this photo hiding behind the palm tree!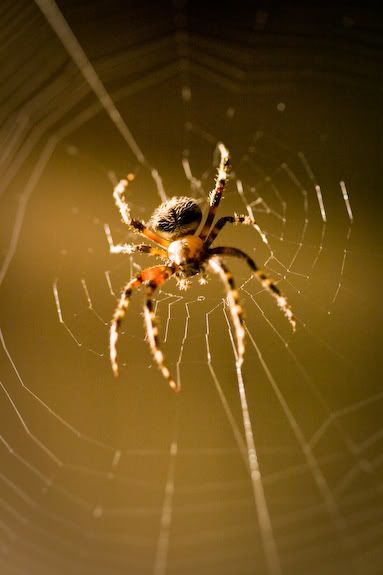 Spider I found by my garage. I almost walked right into this guy. I'm glad I didn't cause I quickly ran to get my camera and got some awesome shots! Too bad it was so hard to focus!