Hello all my loyal blog readers,
I have been pretty busy this year and after looking through my computer, I noticed I have a large number of photos that I had wanted to blog about. This is the first part in a chronological series in which I catch up on the blogs I have missed this last year. So, without further ado...
I visited my friend in Leavenworth, Kansas in December 2007. These are the photos I shot while I was there. Although this is a fairly quick and simple blog entry, I was pretty pleased with the photos I shot of normal things around my friend's home. I never went out with the sole purpose of shooting photography, so considering these are just playing-around pictures, i like them. Enough Disclaimers, check 'em out!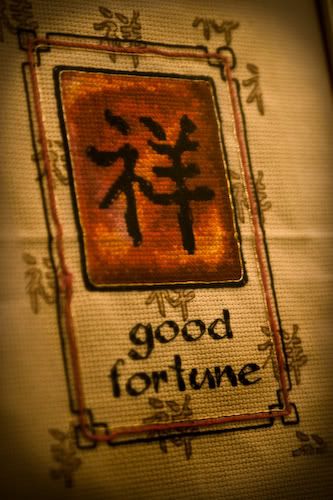 Some sort of cool-looking tapestry hanging on the wall
I have no idea what these things are for. I think it's a thermometer of some kind.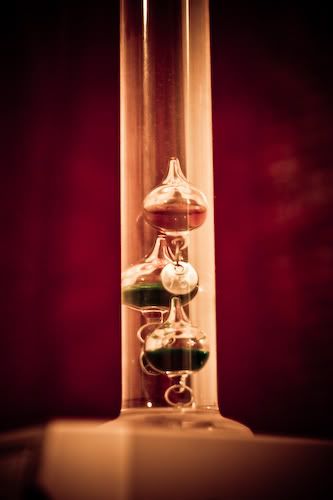 Again, I'm confused, but it makes for some great photos.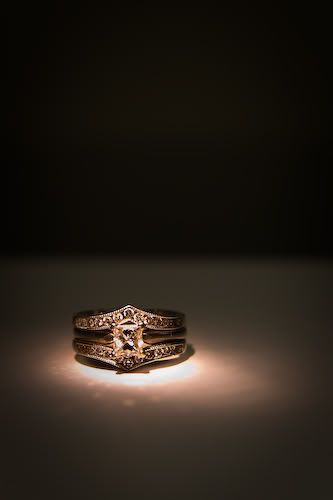 My friend was trying to sell her ring online, so I shot a few pictures of it. The artist in me couldn't help but get creative.
A different approach to showing the ring, this time in the case.
A scented candle that was burning on the table.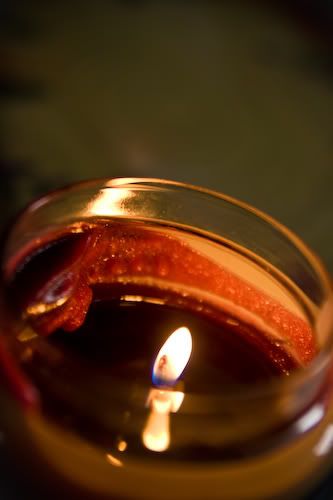 A different angle of the scented candle that was burning on the table.
This is just the first of 17 new blog posts that I have planned coming up, so make sure to come on back and check it all out pretty soon! (But not until after this weekend; I'm going to Tahoe!)