I have been pretty busy this year and after looking through my computer, I noticed I have a large number of photos that I had wanted to blog about. This is the third part in a chronological series in which I catch up on the blogs I have missed this last year. So, without further ado...
This is going to be a pretty short entry, but I really like the finished product so I have to share. I want to show you all a CD Cover my friend Maurice Ngo created for a school project in which I helped, so I received a spot on the CD Cover artwork.
Around March 2008 my friends
Kris Zalameda
,
Chelton Perry
,
Nate Wise
(I shot the photography on the banners of the page of the link),
Maurice Ngo
, and Patrick Gorman approached me to help them with a video project they were working on. The project, Behind the Sheets, is a video tutorial on how to make different styles of beds. One of these styles is the Military way of making a bed, which due to my army experience I showed them how to do. They decided to include me on their CD Cover also, which I thought was pretty cool. Check it out!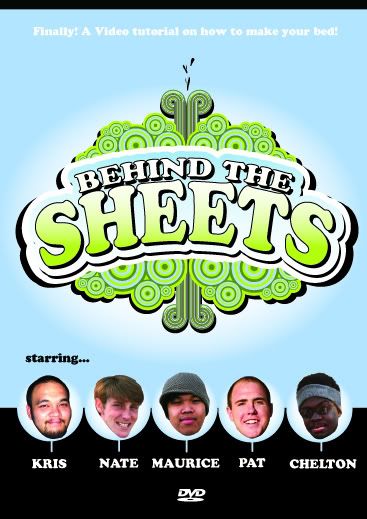 Front Cover
Back Cover(yeah, that's my mug in the top left corner)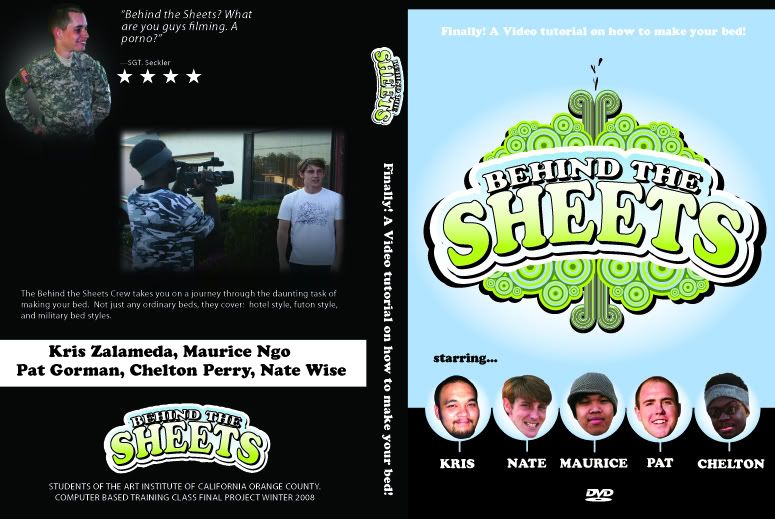 Full Cover(Click for full size)
Here's the finished product:
BEHIND THE SHEETS from Shaka Perry on Vimeo.
Come back and join me for my next blog coming soon!