My unexpected trip to Washington D.C. actually occurred a little while back (Jan. 5-7), but I just now processed my pictures and I decided to write a bit about my experience. You can right-click and then select "View Image" on any of the pictures to see a larger and most likely better picture.
My family and I travel to Germany every year to visit my extended family who all live over there. In the last few years, we have been fortunate enough to receive free employee-companion stand-by flights from a family friend who used to work for United Airlines for over 30 years. He gets a certain number of these free (tax only) flights and he's kind enough to let us use some of these to travel to Germany. The thing is this: When you fly on "stand-by", you basically wait until the plane is full and then the airline people see if there are any extra seats left for stand-by travelers. This is pretty hard usually when you try to fly stand-by around Christmas time when most flights are already full anyways. Usually you will only find 2-5 open seats on planes around that time of year.
Anyways, my mom and I tried to fly back home on Jan. 5th. What we found out when we arrived at the airport was that there was very stormy weather on the U.S. west coast and that many flights to that area of the U.S. had been cancelled. So after trying to see if there was any other flights, we decided to try and fly stand-by to Washington D.C. in order to simply get out of Europe and back to the States.
A cool set of pillars we saw upon getting off of the subway
Once we arrived in Washington D.C., we decided that if we are already in the Country's Capital then we must go and see all the things one sees in Washington D.C.
Here is a map of our adventures in Washington D.C.: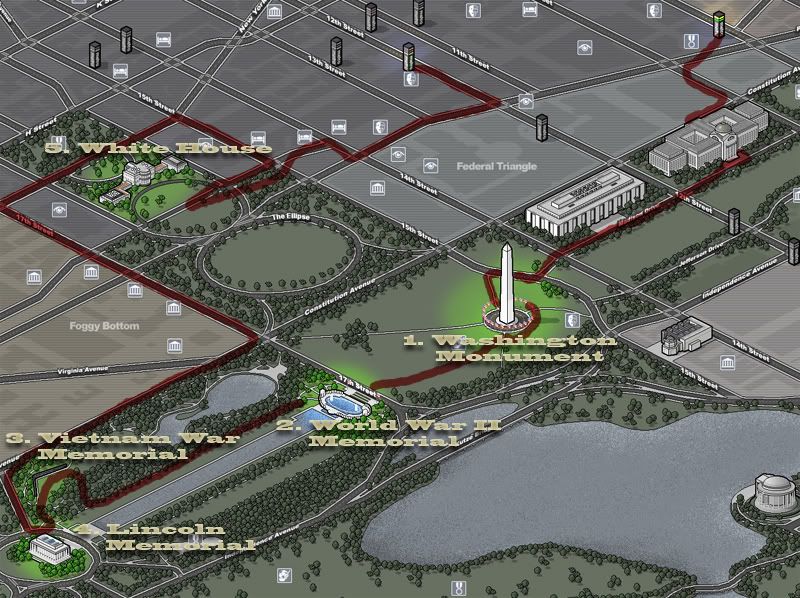 The first stop on our excursion was the
Washington Monument
, also known as "The Dick of the United States" according to a good friend of mine, who will remain nameless in order to preserve a little bit of his dignity after he fed me such a lame joke. The Washington Monument is just as you would imagine. It's very tall, and I'm not sure, but I think there might be an elevator that goes up to the top, because I saw some lines of people leading up to it, but like I said, I'm not sure. Does anyone else know who has been there? (This is the test to see if anyone actually takes the time to read this stuff or if they just look at the pictures and click on)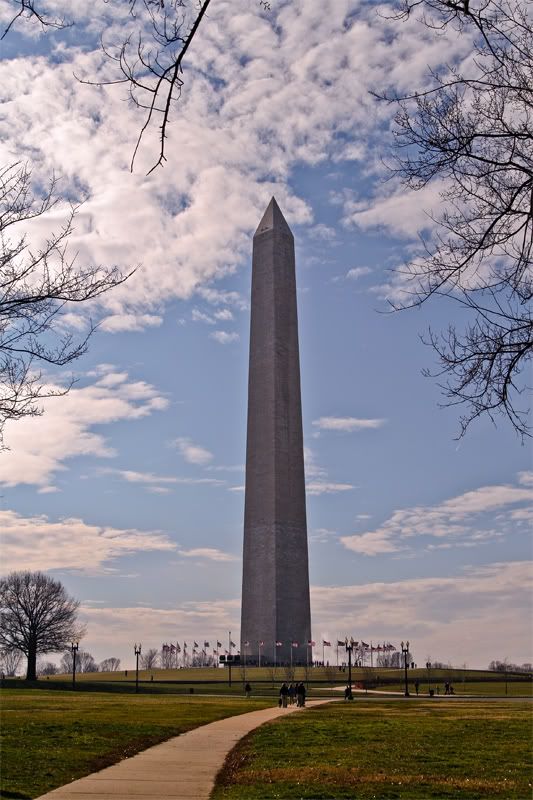 Yeah. I'm the Man.
I never had any idea how close everything actually is in Washington D.C. I could jog around all the important sites in less than a half an hour. Anyways, we could see the
World War II Memorial
from the Washington Monument and we knew that the Vietnam War Memorial was in that direction as well, so we headed that way. I got a sweet shot there that I think turned out real well: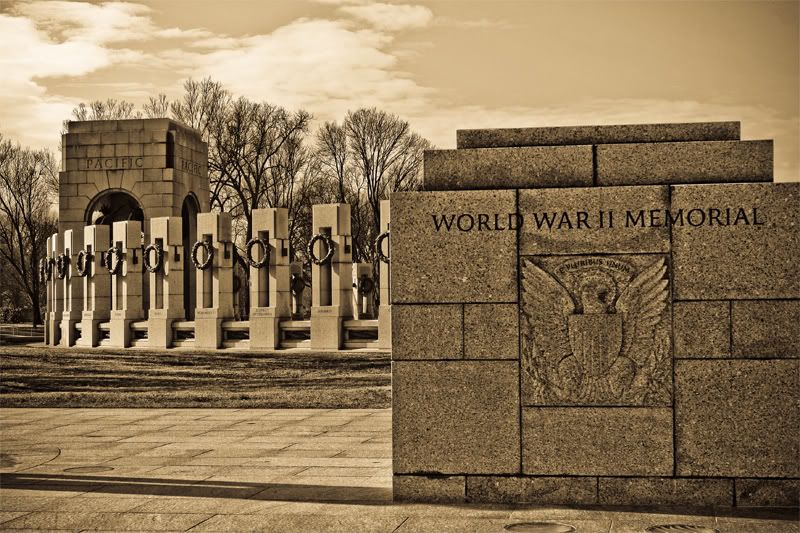 Earlier, before coming up on the Washington Monument we had encountered a very overfriendly squirrel and he pretty much modeled for me while I snapped away. Much to my dismay, when I hit the play button to view the great pictures I had just taken of this rare moment, they were all black since I had not realized that I was in Manual Mode and in all of my excitement in trying to compose the right shot and trying to inch closer ever so carefully in not trying to scare away my model, I had totally forgotten to adjust my shutter speed to the correct exposure. I was actually pissed for about a half an hour if you can believe it. I felt I had just lose this great series of shots with an animal that is usually not so brave. I vowed to not to mess this up again. I was gonna be ready if anything came along my way. So as we leave from the World War II Memorial, we see these two squirrels that are playing in this tree about 5-10 feet from me. With lightning speed, I bust out my camera and begin shooting away like a madman. Some guy on his bike even drove by laughing. I didn't care, because I was gonna get this shot. These are the shots I got of these awesome little dudes:
This dude was awesome. He just sat there and stared at me
I still wasn't 100% satisfied with my pictures of these little critters. I was very surprised to see how people friendly they were and how not much would scare them. As we walked along a little further toward the Vietnam War Memorial, we ran into another group of squirrels that were more than willing to come up to me. I held my hand out as if I had some food and as if some sort of habit, he ran toward my hand to inspect it. I had my camera on continuous fire mode and i just shot away, hoping he would stay in the focus area. I am rather pleased with the results of these: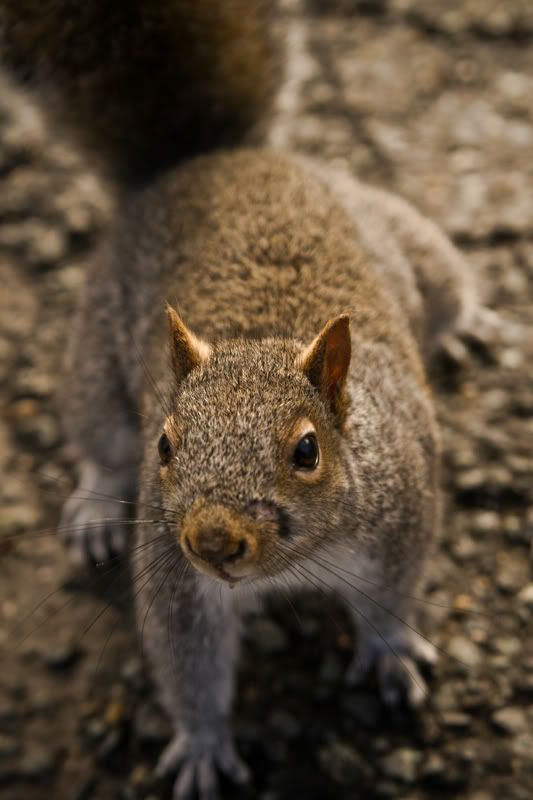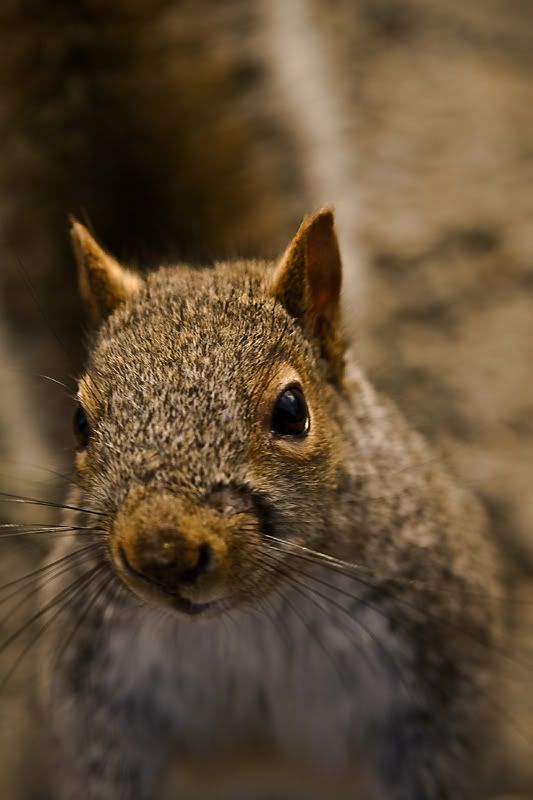 At this point, my mom reminded me that I had already taken far more pictures of squirrels rather than of our Nation's Capital. Agreeing with her, we moved on to the
Vietnam War Memorial
. We walked along the wall and looked at all the many names of brave men and women who gave their lives in duty for their country. It is quite impressive when the Park Ranger who worked there told us how many Americans actually died in the Vietnam War:
58,226
. It is quite a humbling experience to walk there and see all those names. I got a few creative shots there: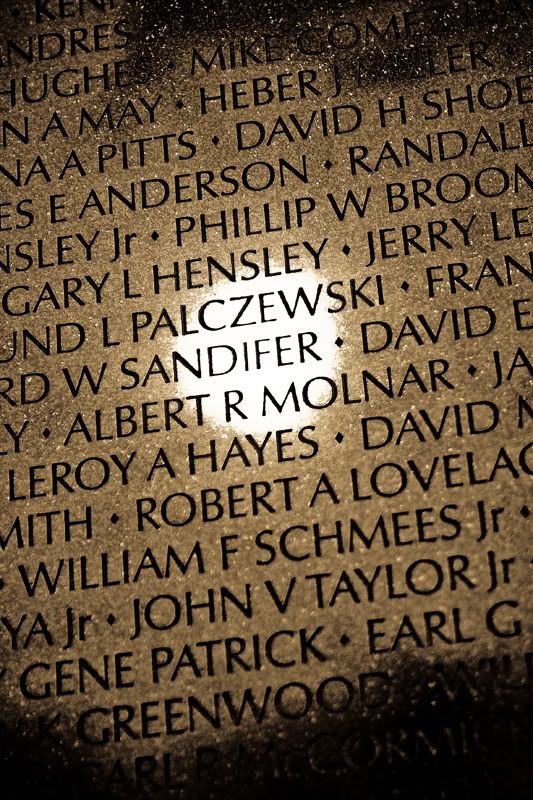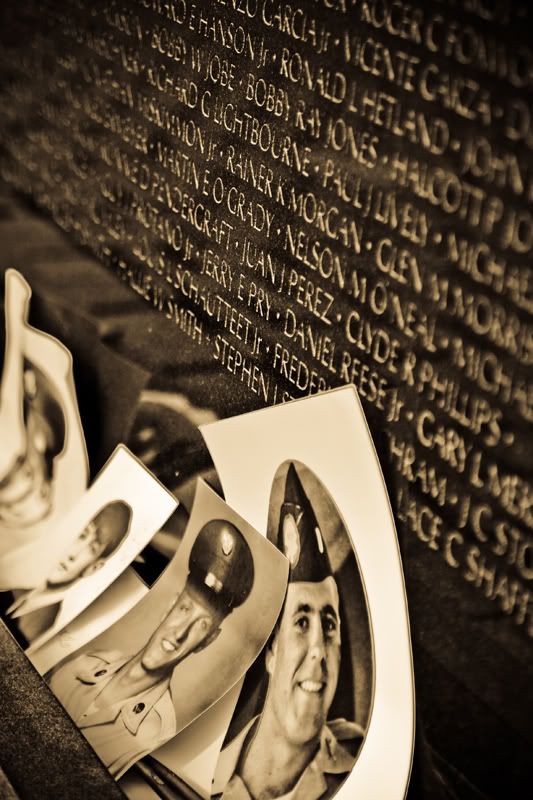 And I then I also decided to shoot a few establishing, more touristy shots: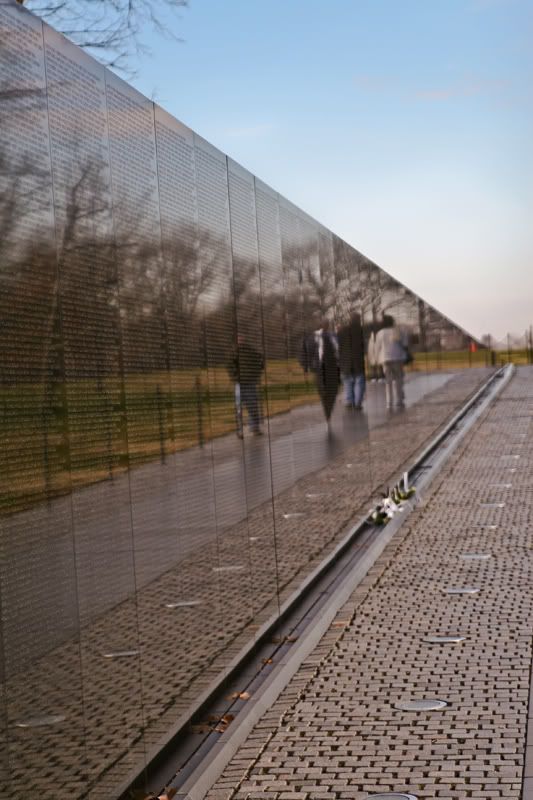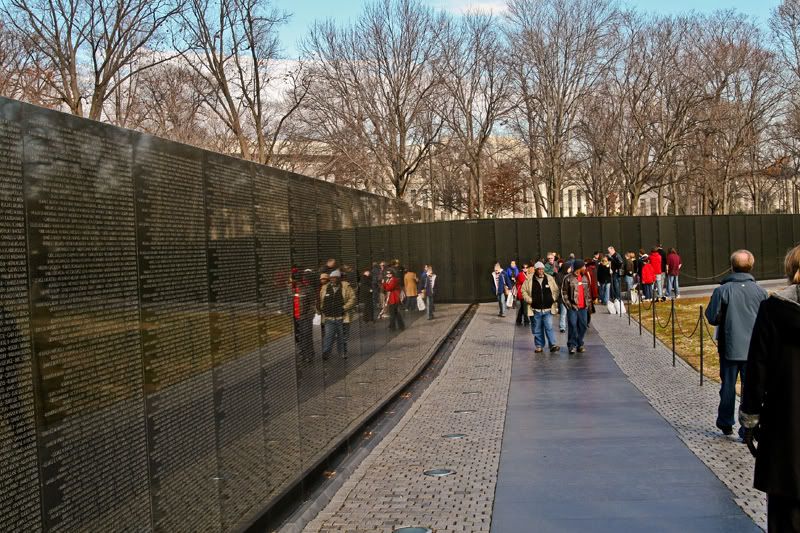 Next stop on our trip was the Lincoln Memorial. This is the spot where Martin Luther King gave his famous "I have a dream" speech:
Or also known for Forrest Gump's famous speech in Washington D.C.:
We only stopped by the
Lincoln Memorial
for a brief moment as we were foolishly still trying to make it back to the airport in order to actually try and get on a flight that night. I managed to snap a nice a few nice overview shots of the Washington Monument from the steps of the Lincoln Memorial: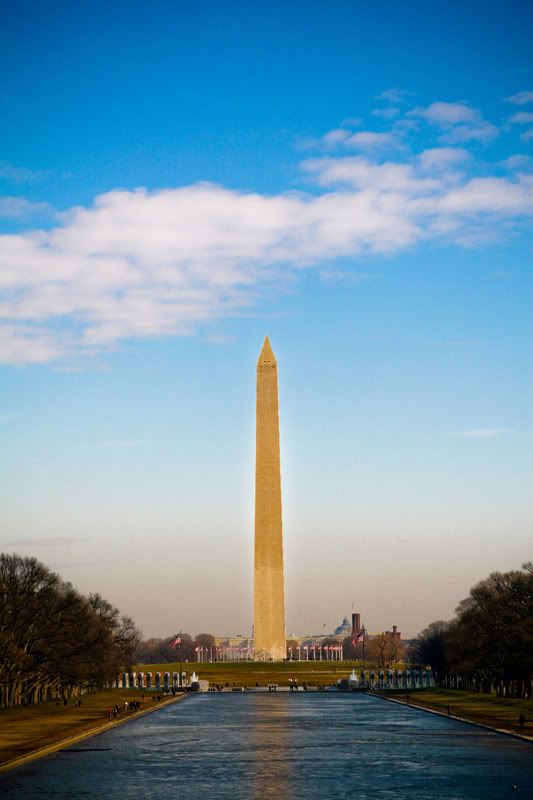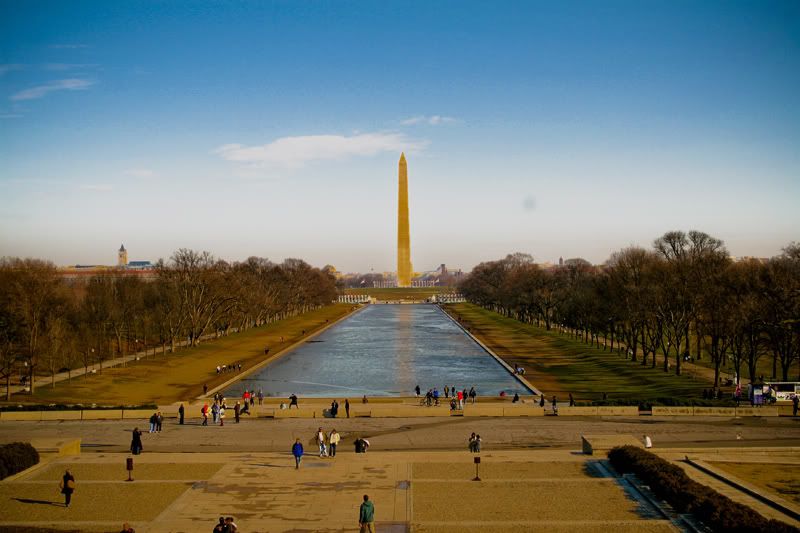 I ofcourse also shot off a few of good ol' Abe:
We then proceeded toward the
White House
. As we arrived at our destination at 1600 Pennsylvania Ave. my mom told me that this was it. I asked her "where"? She pointed at the building behind me. I was very much surprised as to how small the White House is. I was expecting this grandiose huge mansion, but no, I got this little building plopped into the middle of everything else. That is how it is, but it was a letdown for me. I was just expecting more. I managed to get a nice shot of the White House from behind it: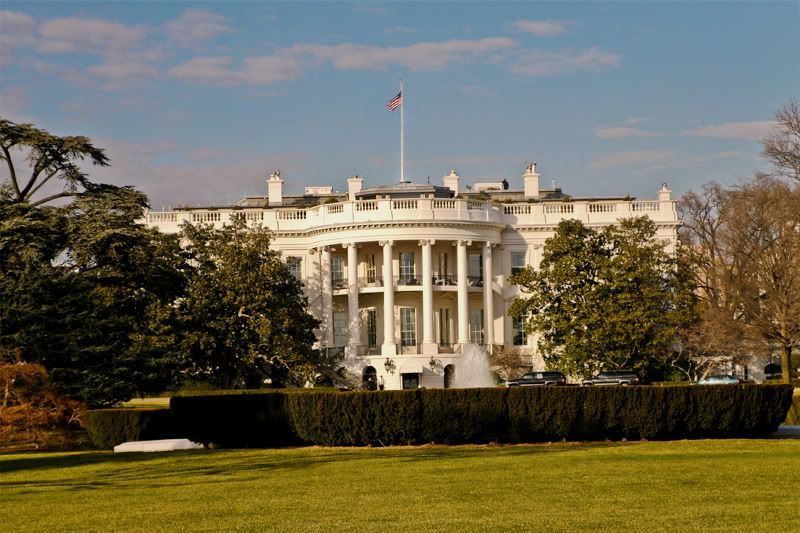 As we headed toward the subway station, I noticed the
Capitol
Building in the distance. I liked how the street acted as a nice leading line straight to the building dead center in the middle.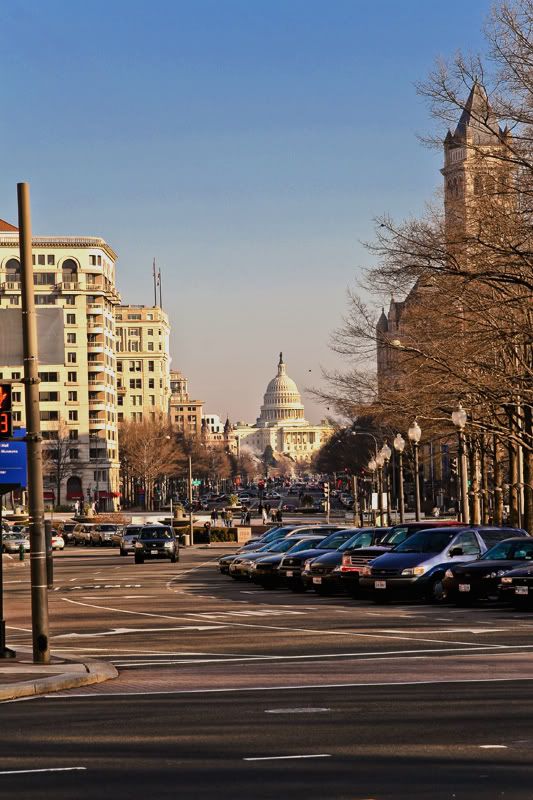 We got back to the airport only with time enough to attempt two different stand-by flights, both of which I didn't make it on. We ended up having to stay overnight again and I missed two classes as tried all day Monday to make flights home until I finally got one on Monday evening. They never do anything important the first week anyways, right Amy or Jimmy or Lou or Jean? Below are just some other shots I took duting my trip that I couldn't fit in anywhere with this whole narrative. Enjoy!
Some more cool DOF effects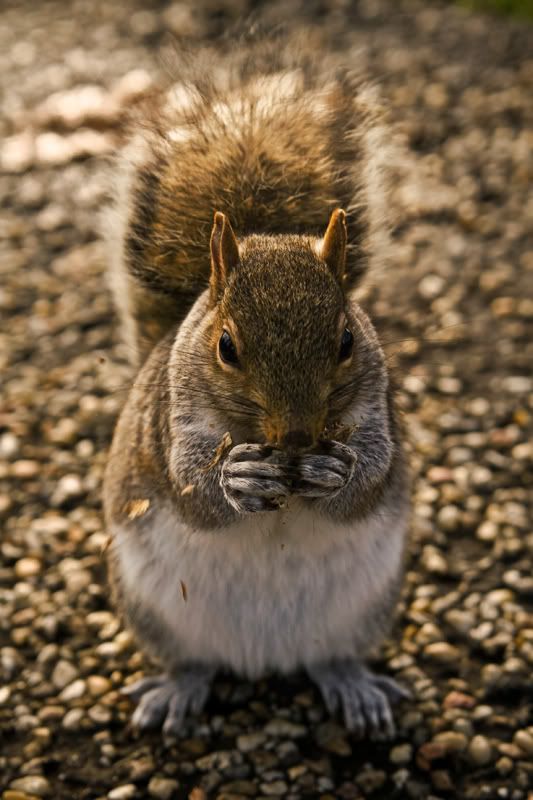 He didn't care at all that we were there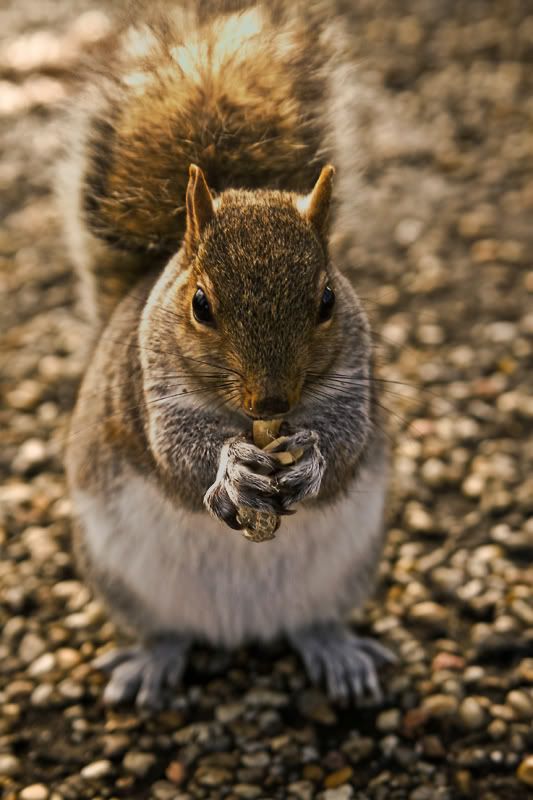 This guy had only grub on his mind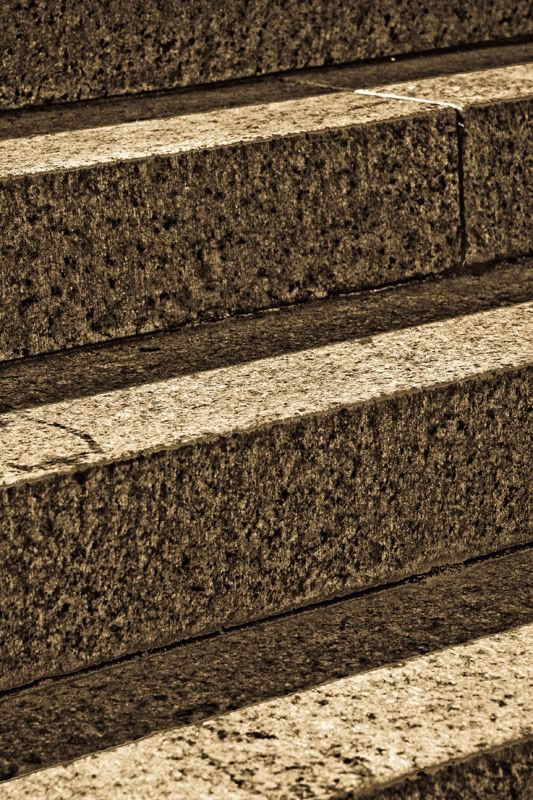 I know it's just steps but I really like the texture. (Lincoln Memorial Steps)